When:
March 12, 2018 – March 16, 2018
all-day
2018-03-12T00:00:00-05:00
2018-03-17T00:00:00-05:00
Where:
Sheraton Inner Harbor Hotel
Baltimore
MD
USA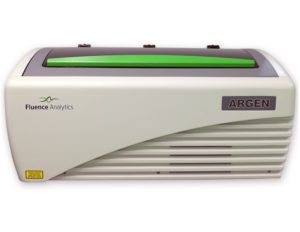 Engage with Fluence Analytics at the Biotherapeutics Analytical Summit
Fluence Analytics CTO is attending the 2018 Biotherapeutics Analytical Summit, and he will present a poster on the use of static light scattering signals to identify and minimize aggregation during formulation development. The poster will detail how ARGEN is used to screen the effects of each formulation solution condition with respect to the reduction of a sample's aggregation rate. Dr. Danny Chou, a Fluence Analytics industry adviser and ARGEN user, will present during Monday's Joint Plenary Session at 9:50 am. Dr. Chou's presentation is titled The Next Frontier in subvisible Particle Analysis: New Tools and Potential Opportunities. The talk will highlight new instruments that are leading the way to filling the gaps in particle analysis and characterization. Email ARGEN@fluenceanalytics.com to schedule a meeting during the Biotherapeutics Analytical Summit.