When:
May 9, 2018 – May 11, 2018
all-day
2018-05-09T00:00:00-05:00
2018-05-12T00:00:00-05:00
Where:
Tulane PolyRMC
6823 St Charles Ave
New Orleans, LA 70118
USA

Contact:
Dr. Curt Jarand
(504) 862-3186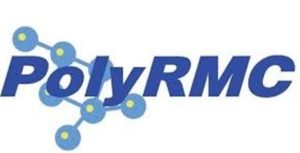 Registration is now open for Tulane PolyRMC's annual GPC Training Academy which is hosted in conjunction with Fluence Analytics. The preeminent GPC Training Academy hosted by PolyRMC and its industry partners will return to Tulane University in New Orleans on May 9-11, 2018. The semi-annual course will teach attendees the background and fundamentals of GPC (also referred to as Size Exclusion Chromatography, SEC) as well as the latest GPC methods including multi-detection using light scattering and viscosity. The course's schedule includes a two-day overview of methods and techniques and a half day of hands-on sessions.
The GPC Training Academy is hosted by a non-profit, academic research Center at Tulane University in conjunction with multiple vendors which ensures a deeper focus on content and education over any one specific product. World-renowned GPC experts will lead the course, and attendees will regularly receive one-on-one Q&A opportunities to discuss specific applications with instructors. Additionally, participants can review individual results and challenges throughout the course which is ideal for quality control personnel, scientists, engineers, technicians, and R&D and analytical departments.